Fracture Screening and Prevention Program (FSPP) Sites
The Fracture Screening and Prevention Program (FSPP), developed and operated by Osteoporosis Canada in partnership with the Ontario Orthopaedic Association and the Ontario College of Family Physicians, supports the mandate of the Ontario Osteoporosis Strategy, which is to reduce morbidity, mortality and costs from osteoporotic fractures using a patient centred, multi-disciplinary approach that is integrated across health care sectors.
FSPP is one of the secondary fracture prevention initiatives launched in 2007 to screen fragility fractures and facilitate diagnosis and appropriate care. This coordinator-based program provides osteoporosis screening in an orthopaedic fracture clinic setting and in Family Health Teams by identifying and assessing men and women who have had a fragility fracture – a broken bone from an activity that would not normally cause a bone to break, such as a simple slip, trip or fall.
The FSPP is currently active within 36 fracture clinics, and is administered by Fracture Prevention Coordinators (FPCs) working within the fracture clinics or at Family Health Teams in Ontario.
Regional Integration Leads (RILs) work within the Ontario Osteoporosis Strategy at Osteoporosis Canada and oversee the FSPP within their region.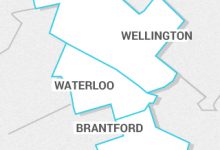 FSPP Sites:
GRAND RIVER HOSPITAL
835 King St W, Kitchener, ON N2G 1G3
GUELPH GENERAL HOSPITAL
115 Delhi St, Guelph, ON N1E 4J4
ST.JOSEPH'S HEALTHCARE, LONDON
268 Grosvenor St, London, ON N6A 4V2
Windsor Regional Hospital – CLEAR Medical Imaging
1030 Ouellette Avenue, Windsor, ON N9A 1E1, Canada
WINDSOR REGIONAL HOSPITAL – OUELLETTE CAMPUS
1030 Ouellette Ave, Windsor, ON N9A 1E1
WINDSOR REGIONAL HOSPITAL: METROPOLITAN CAMPUS
1995 Lens Avenue, Windsor, ON N8W 1L9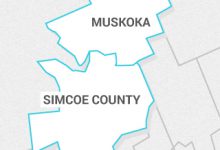 FSPP Sites:
COLLINGWOOD GENERAL AND MARINE HOSPITAL
459 Hume St, Collingwood, ON L9Y 1W8
ROYAL VICTORIA REGIONAL HEALTH CENTRE
201 Georgian Dr, Barrie, ON L4M 6M2
Royal Victoria Regional Health Centre – Interventional Radiology
201 Georgian Drive, Barrie, ON L4M 6M2, Canada
ORILLIA SOLDIERS' MEMORIAL HOSPITAL
170 Colborne Street West Orillia, ON L3V 2Z3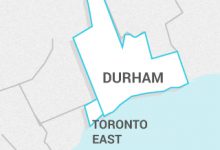 FSPP Sites:
GREY BRUCE HEALTH SERVICES
1800 8th St E, Owen Sound, ON N4K 6M9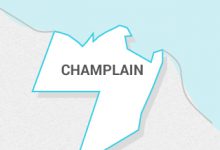 FSPP Sites:
QUEENSWAY CARLETON HOSPITAL
3045 Baseline Road Ottawa, Ontario K2H 8P4
THE OTTAWA HOSPITAL – CIVIC SITE
1053 Carling Avenue, Ottawa, Ontario, K1Y 8L6
THE OTTAWA HOSPITAL – GENERAL SITE
501 Smyth Rd, Ottawa, ON K1H 8L6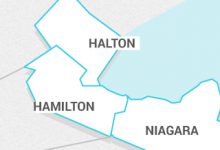 FSPP Sites:
HALTON HEALTHCARE, OAKVILLE TRAFALGAR MEMORIAL HOSPITAL
3001 Hospital Gate, Oakville, ON, L6M 0L8
HAMILTON HEALTH SCIENCES, HAMILTON GENERAL HOSPITAL
237 Barton St E, Hamilton, ON L8L 2X2
ST. JOSEPH'S HEALTHCARE HAMILTON CHARLTON CAMPUS
50 Charlton Ave E, Hamilton, ON L8N 4A6
NIAGARA HEALTH SYSTEM – ST. CATHARINES SITE
1200 Fourth Avenue, St. Catharines, ON L2S 0A9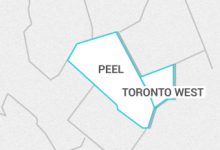 FSPP Sites:
TRILLIUM HEALTH PARTNERS – MISSISSAUGA SITE
100 Queensway W, Mississauga, ON L5B 1B8
TRILLIUM HEALTH PARTNERS – CREDIT VALLEY SITE
2200 Eglinton Ave W, Mississauga, ON L5M 2N1
WILLIAM OSLER HEALTH SYSTEM – BRAMPTON CIVIC HOSPITAL
2100 Bovaird Dr E, Brampton, ON L6R 3J7
WILLIAM OSLER HEALTH SYSTEM – ETOBICOKE GENERAL HOSPITAL
101 Humber College Blvd, Etobicoke, ON M9V 1R8
HUMBER RIVER HOSPITAL
1235 Wilson Ave, Toronto, ON M3M 0B2
HEALTH SCIENCES NORTH
41 Ramsey Lake Rd, Sudbury, ON P3E 5J1
THUNDER BAY REGIONAL HEALTH SCIENCES CENTRE
980 Oliver Rd, Thunder Bay, ON P7B 6V4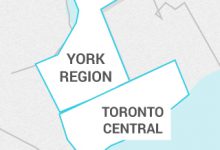 FSPP Sites:
MACKENZIE HEALTH
10 Trench St, Richmond Hill, ON L4C 4Z3
MARKHAM STOUFFVILLE HOSPITAL
381 Church St, Markham, ON L3P 7P3
SOUTHLAKE REGIONAL HEALTH CENTRE
596 Davis Dr, Newmarket, ON L3Y 2P9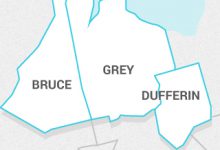 FSPP Sites:
Scarborough Health Network, Birchmount Site
3030 Birchmount Rd, Scarborough, ON M1W 3W3
MICHAEL GARRON HOSPITAL
825 Coxwell Ave, East York, ON M4C 3E7
SUNNYBROOK HEALTH SCIENCES CENTRE
2075 Bayview Ave, Toronto, ON M4N 3M5
Scarborough Health Network, Centenary Site
2867 Ellesmere Road, Scarborough, ON M1E 4B9, Canada
Scarborough Health Network, General Site
3050 Lawrence Ave E, Scarborough, ON M1P 2V5
LAKERIDGE HEALTH OSHAWA
1 Hospital Ct, Oshawa, ON L1G 2B9