OOS aims to improve secondary fracture outcomes and prevention by providing management strategies, education, and system improvements. The OOS focus is the reduction of hip and osteoporotic fractures by managing the warning signs. 40% of people who fracture a hip had a prior (non-hip) fracture which was not recognized as a warning sign of osteoporosis. OOS aims to prevent these secondary fractures.
The population of Canada is aging. The Canadian Institute for Health Information (CIHI) and Statistics Canada project that by the year 2041:
25% of the population will be age 65 or older.
4% of the population will be age 85 or older.
Hip fracture incidence will increase with an aging population, meaning that hip fracture costs will be a significant economic burden to the healthcare system.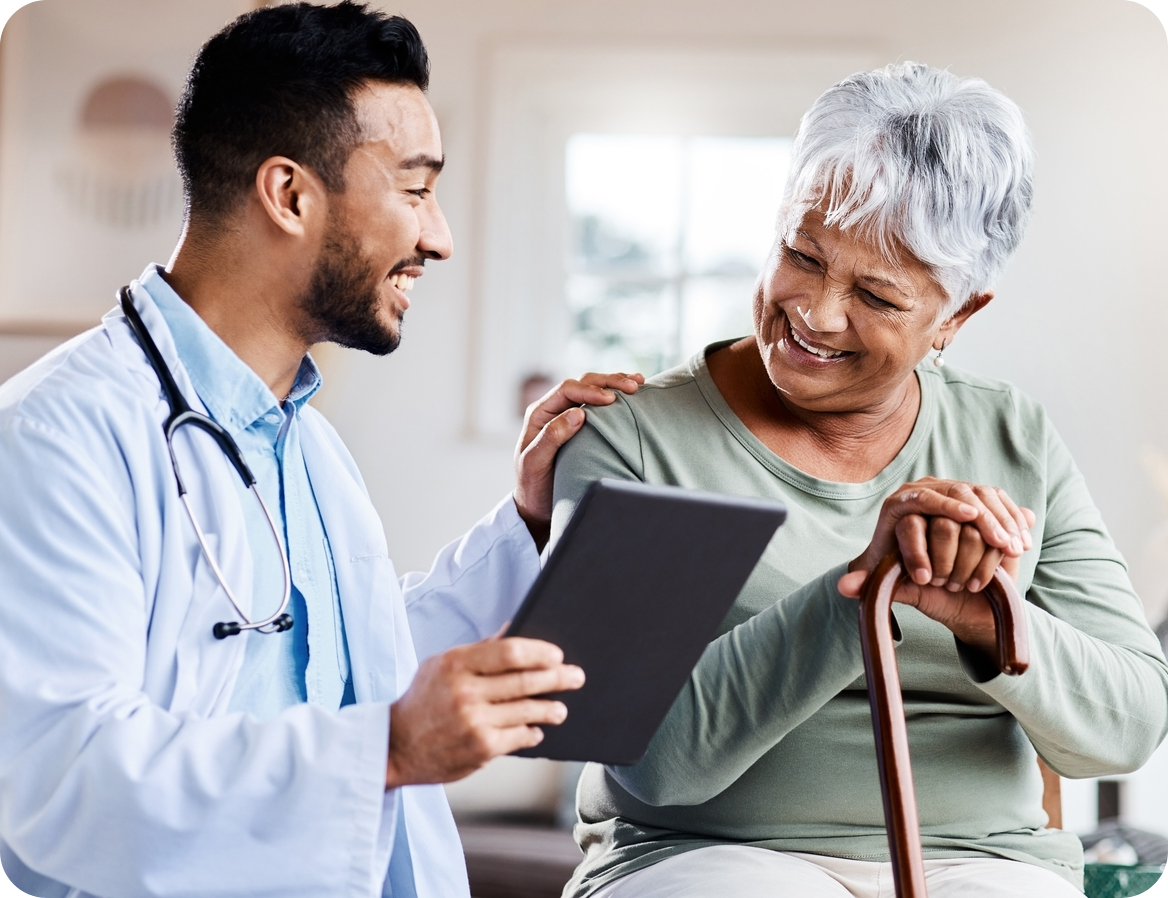 Ontarians sustain almost 50,000 osteoporotic fractures annually, and of those, about 13,000 hip fractures result in hospital admission.
A hip fracture results in a hospital stay of 16 days on average and each hip fracture costs the Ontario healthcare system approximately $64,000
By 2041 the cost of hip fractures is projected to rise to $2.4 billion annually.
Fragility fractures are responsible for excess mortality, morbidity, chronic pain, admission to institutions and economic costs.
At least one in three women and one in five men will suffer a fragility fracture in their lifetime 1-4.
Those with hip or vertebral fractures have a substantially increased risk of death after the fracture 2.
Multiple vertebral fractures can cause significant pain, anxiety, depression, reduced pulmonary function and agitation.
The risk of experiencing another vertebral fracture in the year following a vertebral fracture.
The risk of experiencing another fracture in the year following a hip fracture: 5 - 10%.
How we are addressing the challenges
Through targeted interventions in three identified priority areas, namely: fracture prevention, health professional education & outreach and patient education and self- management, it is possible to reduce the risk of hip and other osteoporotic fractures in Ontario.
Fracture Prevention
Reducing the risk of hip and other osteoporotic fractures in Ontario.
Health Professional Education and Outreach
Increasing evidence-informed practice by health care professionals.
Patient Education and Self-Management
Increasing the capacity of at-risk patients to understand and manage their fracture risk