This presentation will provide an overview of recent updates to the falls prevention and physical activity literature. It will also provide a British Columbian example of a falls prevention strategy for educating and supporting health professionals.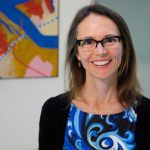 Associate Professor,
Department of Family Practice, UBC
CHHM Research Scientist; Canada Research Chair in Community Mobility
Osteoporosis Canada Scientific Advisory Council Member

Physiotherapist
Vancouver Coastal Health
A slide deck will be uploaded to share shortly!