Find and connect to your local regional bone health representative
Access resources and programs for healthcare professionals
Learn how to manage your fracture and falls risk for patients and caregivers
Approximately 30% of women with a wrist fracture suffer another broken bone within 5 years.
The week of Nov. 21-25 will highlight the reality associated with a fracture in our older adult population.
Want to find practitioners that are able to prescribe safe and effective exercises for those with low bone mass, or learn to be one?
Which health facility or hospital near me screens fracture patients?
What are the best practices and treatment options for the management of osteoporosis?
View our latest publications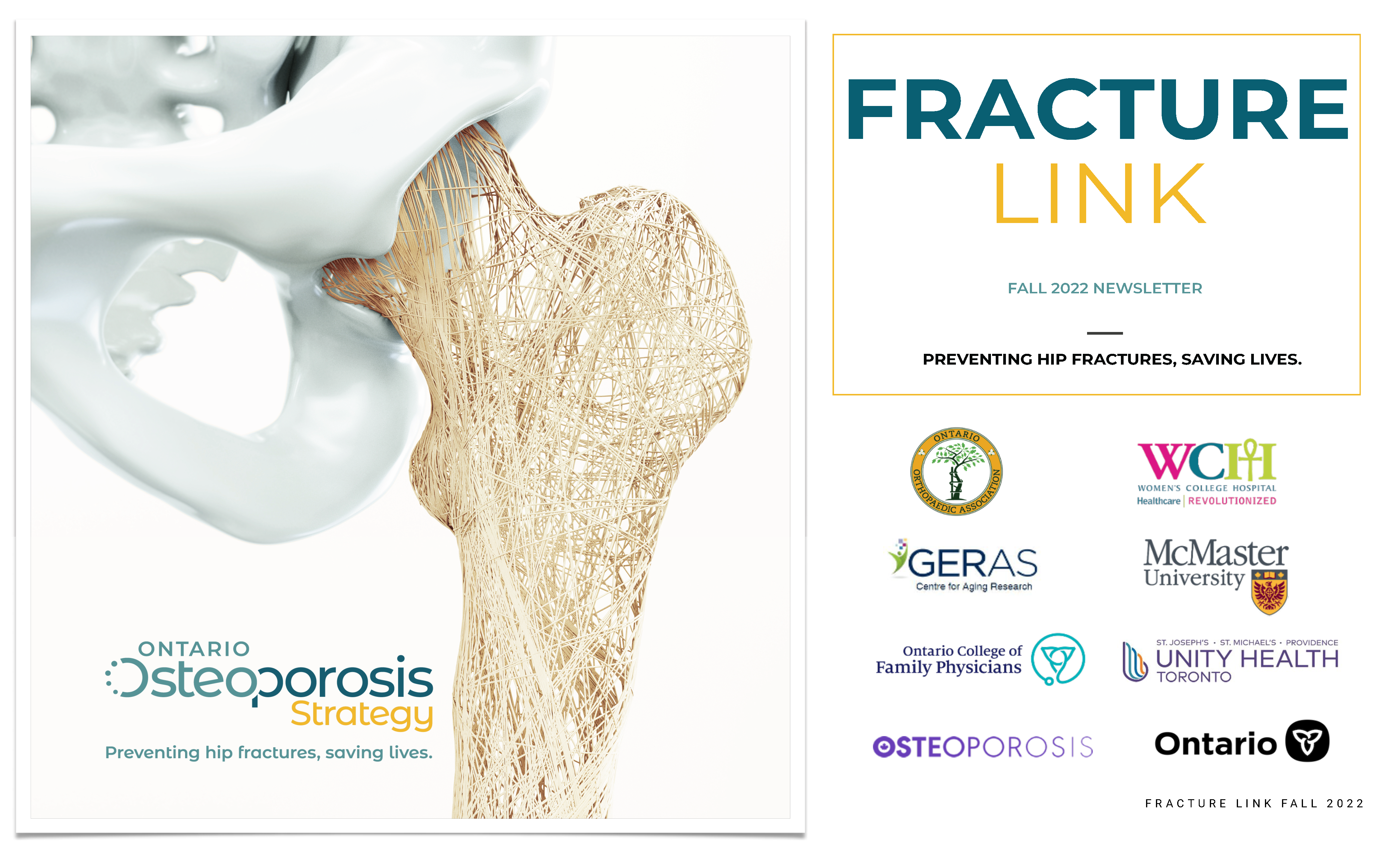 In this issue: Performance Report Fresh new look Surgeon spotlight Balance and Bone Depression and chronic pain Open ...