Health Professional Education & Outreach
Health Professional Education & Outreach is one of the three priorities of the Ontario Osteoporosis Strategy and therefore critical to its success. The goal is to increase and enhance evidence-informed practice by health care professionals, caring for patients at risk of osteoporotic fractures.
To achieve this goal the Strategy continues to:
Develop educational tools, programs and resources for health professionals, to help apply and maintain best practices in the prevention, appropriate diagnosis, treatment and management of osteoporotic fractures, including hip fractures.
Help implement fracture prevention guidelines to prevent fractures among frail older adults living in the community and in long term care homes and incorporate EMR-based assessment and tracking tools to facilitate osteoporosis management in various settings.
As part of this goal, the Ontario Osteoporosis Strategy engages community-based organizations, hospitals, primary care and long term care and provincial partners and stakeholders by providing training and resources to increase their professional capacities by offering:
Health Professional Toolbox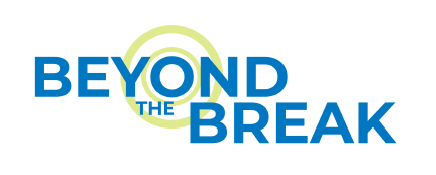 Osteoporosis Canada and Women's College Hospital have partnered to bring an inter-professional and continuing education series to health professionals across Ontario.  Launched in January 2013, the Strategy's goal with this virtual educational series is to provide equitable access to osteoporosis-related professional education opportunities to health care clinicians in their own community via technology.
Click here to access a schedule of upcoming and archived Beyond the Break presentations.

An advanced, evidence-informed exercise & physical activity training program, designed for qualified health professionals and exercise practitioners to provide training on the most appropriate, safe and effective methods to prescribe and progress exercise for people living with osteoporosis. This would ensure osteoporosis patients have access to trained exercise professionals in their communities. 
For more info or to access a schedule of upcoming Bone Fit™ workshops visit: www.bonefit.ca.
Machealth Web-based Learning Program
Funded by the OCFP, Osteoporosis Canada and McMaster University have partnered to develop the 'Machealth Osteoporosis E-Module,' an accredited osteoporosis web-based program based on the 2010 clinical practice guidelines for the diagnosis and management of osteoporosis. The program aims at offering physicians, health care professionals and health professional trainees key tools, resources and relevant information on an evidence-based clinical approach to osteoporosis management.
OCFP In-person Workshops
The Ontario Osteoporosis Strategy - Ontario College of Family Physicians partnership includes CPD certified 'Osteoporosis & Fracture Prevention' workshops held in different locations across Ontario. The OCFP in-person workshops are based on a prior certification program 'Osteoporosis: Assessment, Treatment and Follow-up' and aim at enhancing health care professionals' knowledge and capacity in screening, diagnosing and optimizing care for patients with osteoporosis.